Last weekend 500 of Sri Chinmoy's students from all over Europe attended a 'Joy-Day' in the small town of Mondsee in Austria. Surrounded by the breathtaking mountainous scenery they shared three days of joyful and spiritual activities.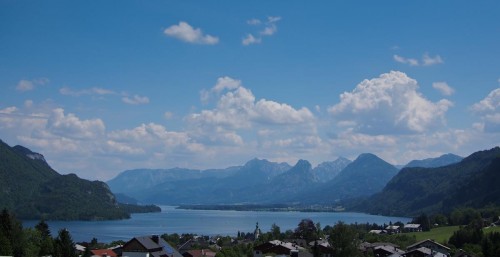 The Joy-Days were created by Sri Chinmoy's as a means to share the joys of the spiritual life and to be able to experience the power of group meditation.
Aside from the regular meditations there were many recreational activities, such as waterskiing, golfing, horseback riding and archery. The evenings were reserved for enlightening and entertaining program items, like music, theatre and inspirational video's. In the morning a 5K race was organized around Lake Mondsee.