The Sri Chinmoy Multi-Sport Classic is an all-day adventure for teams and individuals combining swimming, mountain biking, paddling and running in, on and around beautiful Lake Jindabyne.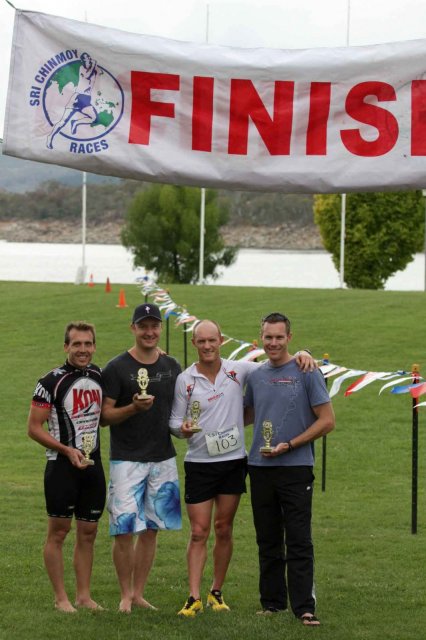 Trophy winners from the 2010 edition.
Set in the idyllic surrounds of Lake Jindabyne in the foothills of the Snowy Mountains, the race is organised by the Australian Sri Chinmoy Marathon Team. It combines water and land-based sports over 12 legs, ranging in difficulty from mild to strenuous. Participants can either form a team for the different stages or aim for a solo effort for all legs.
Sri Chinmoy Multi-Sport Classic, Jindabyne at Sri Chinmoy Races
The Sri Chinmoy Multi-Sport Classic in Jindabyne is one of many different athletic events organised by the global Sri Chinmoy Marathon Team. You can see other events that have been organised at the global site – Sri Chinmoy Marathon Team