Every Christmas, Sri Chinmoy used to travel with his students to different countries on a Christmas retreat, a tradition his students still honour today. Noivedya Juddery gives an account of his retreat experience in Indonesia.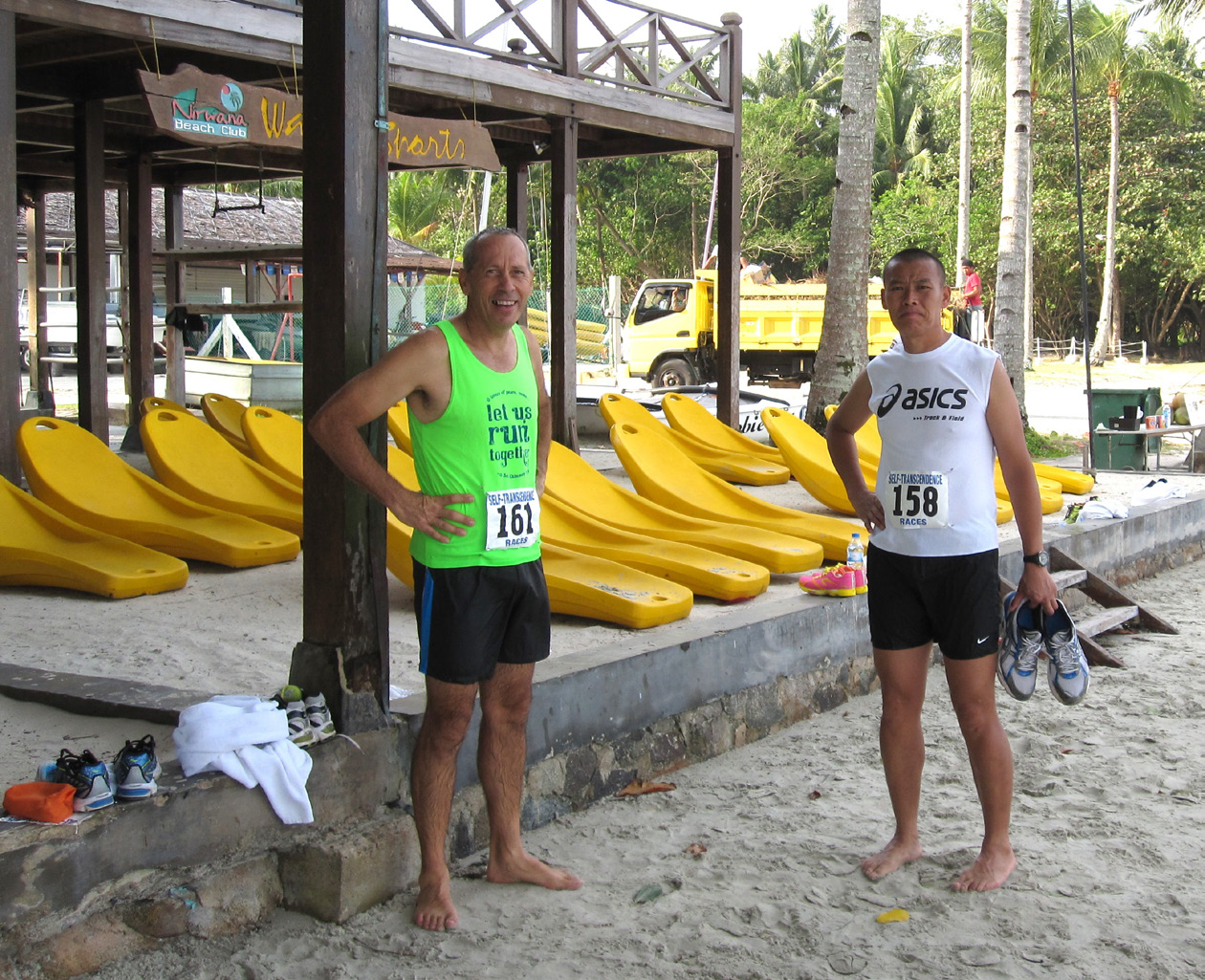 The Indonesian island of Bintan, a short ferry ride from Singapore, is the kind of palm-lined tropical paradise where many people (including some Australians and many Singaporeans) can escape from the busy urban world. For the bulk of Sri Chinmoy's students, who prefer their travels to be exciting rather than restful, it might not seem to be the most obvious destination. While the island is charming, and the people are sweet and friendly, it is not clearly immersed in spirituality like Bali, or the site of brilliant landmarks like Yangon. However, like Pangkor Island, the relaxing world of Bintan is perhaps an ideal Christmas Trip location. Directly outside the hotel, there is little to distract us from the reason that we are there: not as tourists, but as spiritual aspirants, fortunate to be on a dynamic and versatile Path of the Heart.
Mind you, within the resort, there is plenty to keep us busy. Beautiful running trails, surrounded by green forest. Energetic beach activities. A buffet restaurant serving a variety of dishes on par with some of the best food from any Christmas Trip. In case we find ourselves indulging in the meals too much – a perfectly reasonable vice – we are lucky in that we enjoy sporting activities more than other spiritual people.

The evenings, as always, offered theatrical productions of spiritual stories, a highlight of which was a 20-minute dramatisation by Abhinabha (from the Netherlands) of Sri Chinmoy's story The Scholar and the Thief. Theatre people often suffer for their art, and Abhinabha was no exception, dislocating his shoulder during a particularly vigorous rehearsal the night before. Fortunately, as one of the cast, I can honestly say that it was all worth it. (Then again, I didn't dislocate my shoulder.) The night had already delivered a few surprises in the play-world, with Satyakarma's short play starting with the usual craziness, then ascending to become perhaps the most soulful play of the night.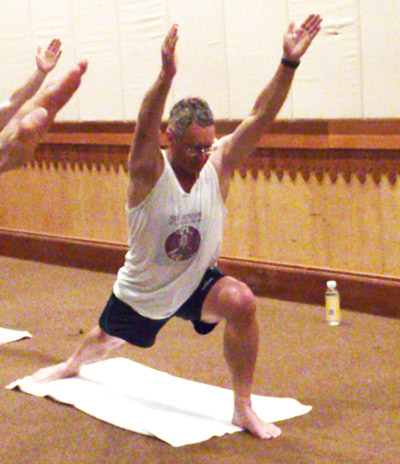 However many hundreds of plays have now been performed at Christmas Trips, there is no end to the embellishments of Sri Chinmoy's tales. This was never more obvious than on Improv Night, organised by Sadadand, in which the entire audience was split into teams and given 20 minutes to perform one of Guru's stories, with certain rules (such as the presence of the line "We all live in a yellow submarine"… well, naturally). Some of the results — such as a girls' play that was mostly a cross between a dream sequence and a Russian ballet, and another in which Susebika (Auckland) hilariously interrupted the story by dancing around and cheerfully repeating "We all live in a yellow submarine!" for no discernible reason (apart from the rules) — had to be seen to be believed. In fact, I saw them, and I'm still not convinced I believe them. But despite (or because of) the lack of preparation time, pure entertainment was the order of the evening.
Also in Bintan, Hridayinee gave a soulful (but regal) performance in her own play, Grahak added another pirate play to their continuing adventures, and Prachar gave a talk (not a play) in which he named three things that he has learned on Guru's Path… but the first of those was "I know nothing", so we can't be sure about the rest.
As I write this, we still have a few days to enjoy Bintan – though for the next two days, most students will be across the water in Singapore for the World Harmony Run and the Music of the Heart concert. For now, we enjoy the sunshine and greenery of a meditative paradise, with the smiles of the Indonesian people to make us feel at home.