Recently – Oneness-Dream,  a group of male singers from the Sri Chinmoy Centre visited Scotland to perform the songs of Sri Chinmoy at a variety of churches, monasteries and temples.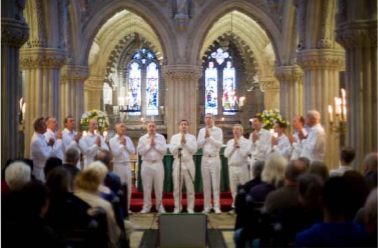 The group performed a total of 15 performances in different locations ranging from short, spontaneous performances to full concerts of about 1 hour.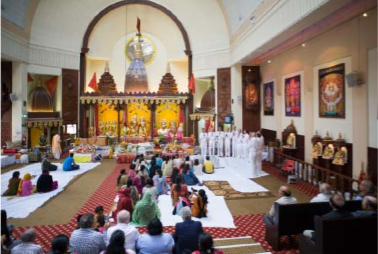 Highlights of the tour included performing at Iona, Findhorn and the Hindu Temple in Glasgow during the Glasgow Mandir. The tour was often described by participants as a pilgrimage – the singers visited many of the famous holy sites of Scoltand – including ancient spiritual centres such as Whithorn, Kilmartin and Iona and more modern centres, such as  Findhorn and Gorbals Parish.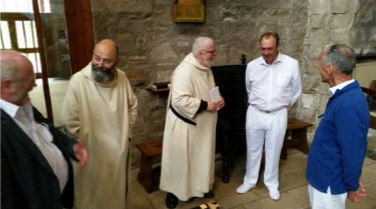 In Whithorn the group sang at the Abbey ruins and also at the site of – perhaps – the first Christian settlement in Scotland. It was by the sea and the weather was unusually very still and calm.
There was also a performance at the historic Rosslyn chapel, during a candlelit evening to an audience of about 50 people.
Related