When I was young, I was often asked – what do you want to be when you grow up? The answer people were looking for was something along the lines of – stockbroker or management consultant.  This is what we can grow up thinking life is all about – what can we become? how will we be perceived by society? Because of these subtle pressures, we can unconsciously start to define ourselves by the job we hold or our status in society.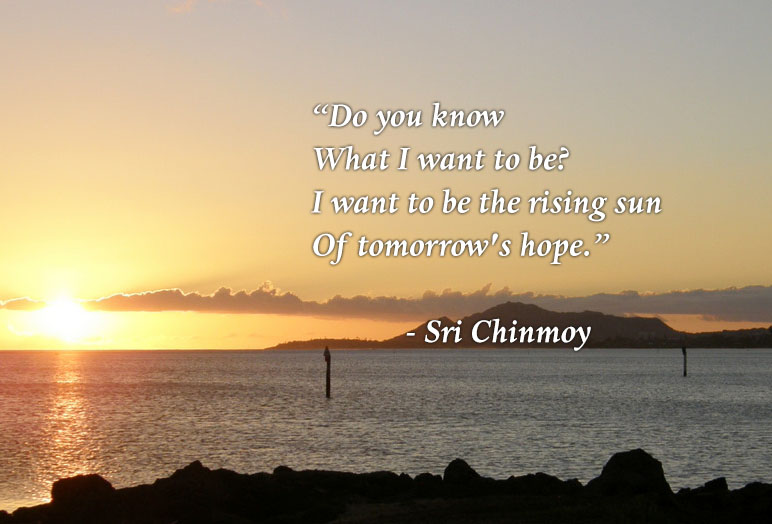 But, imagine we could start with a clean sheet of paper and we had the opportunity to create the person we really want to be. What do we consider important? What qualities would we like to have? What aspects of ourselves would we want to transform?
This exercise is not about creating outer circumstances and outer status, it is about thinking about the person we want to be.
In the spiritual life, transformation is not easy. But, if we don't have a clear idea of where we want to go, it is nearly impossible. If we can challenge ourselves to keep asking – what do we want to be? then we can at least have a clear idea of where we want to go.
Here is a simple exercise we can all do. Imagine that our thoughts had 100% power to manifest themselves. Suppose that whatever we wanted, we would get. If we wanted to be perfectly forgiving whatever other people did, we could become that. If we wanted to be happy whatever our outer circumstances, we could have that. For the moment, leave aside whether it's feasible. Just feel anything is possible and imagine yourself as you really want to be. There are no limits, if you want to have a deep and abiding sense of peace all the time, why not choose that?
Factors that can help us in knowing what we want to be.
Appreciate good qualities in others. It is good to be inspired by the positive qualities of other people. This is not imitation. This is seeing good qualities and feeling that they can become part of ourself. If someone else can be resolutely cheerful, we can make this part of ourself. Continue Reading →